Payroll
A list of men and women
who worked on the C&O Canal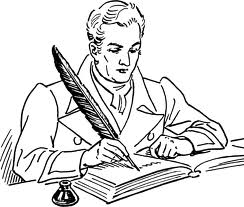 Payroll Records 1839, 1840, 1841, 1842, 1845, 1846, 1847, 1848 & 1850 – This document contains 10 sets of payroll records for the entire canal during the years leading up to the completion of construction to Cumberland.
Aqueduct 10, October 1849 to June 1850 – This document features records kept by John D. W. Moore to track the days worked by his crew to finish the canal and get it open. The work was done in the last fifty miles of canal, specifically Aqueduct No. 10 (Town Creek Aqueduct) and the area around Locks 62 to 66. Town Creek Aqueduct was completed in the fall of 1849. On October 10, 1850, the canal opened for business along its entire 184.5-mile length from Georgetown to Cumberland.
1873 Payroll Records – Using records from the National Archives, William Bauman has transcribed several months' payroll for the entire canal. These documents include payments to lock keepers, laborers, carpenters, stone cutters, masons, etc. You can see which jobs were the most lucrative. Laborers earned $1.50 per day, carpenters $2.25 per day, and masons $4. You can find several female lock keepers listed.
1874 Payroll Records – Here is a similar set of records for the following year.
Cumberland Division, April 1873 to July 1874 – This document focuses on the pay for lockkeepers in the Cumberland Division for this 15-month period. The Cumberland Division stretches from Lock 56 at Pearre to the terminus.
Register of Amounts Due Labor 1883-1889 – Jon Wolz found these reports at the National Archives in College Park, MD. They show "balance as unpaid on Rolls due Laborers and other persons." The 52-page report contains a wealth of information but leaves some questions unanswered.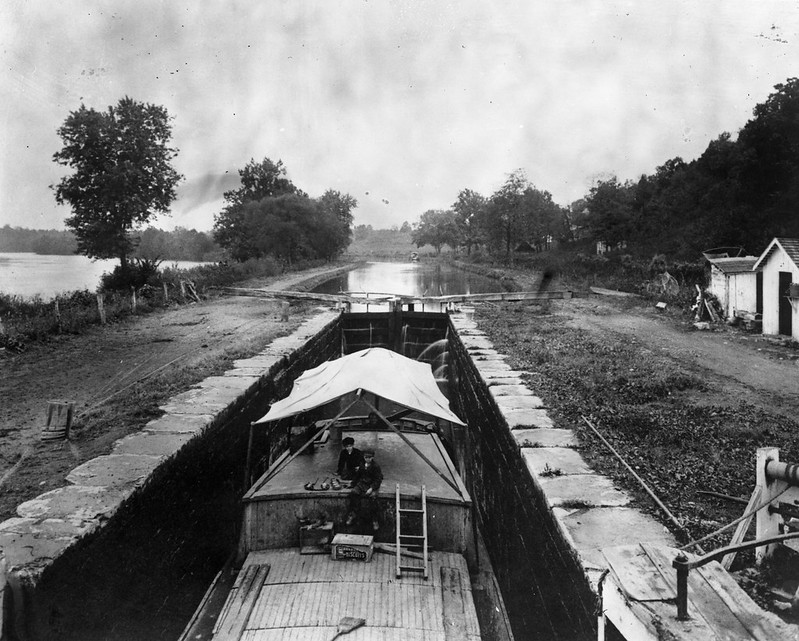 Boys and captain in canal boat, Lock 42
Lock-by-lock view
Shown below is payroll data from the National Archives for a series of locks in the Hancock division, listing the known keepers for each lock in the period from 1839 to 1885.